with Mingxi Xu
Concept
Visualizing classical music has been an obsession of mine since I began making art. Thankfully, my partner was also excited about using an opera aria as the basis for our AE animation. We selected Caruso's performance of "E lucevan le stelle" because it draws a clear emotional journey, without need to understand the lyrics. The idea was to find a visual translation to what the singer's voice was going through
Our initial sketches included flying birds, and a relation between the x and y axes of the frame to pitch, dynamics and time in the musical score.
The final storyboard included the corresponding musical bars for each shot.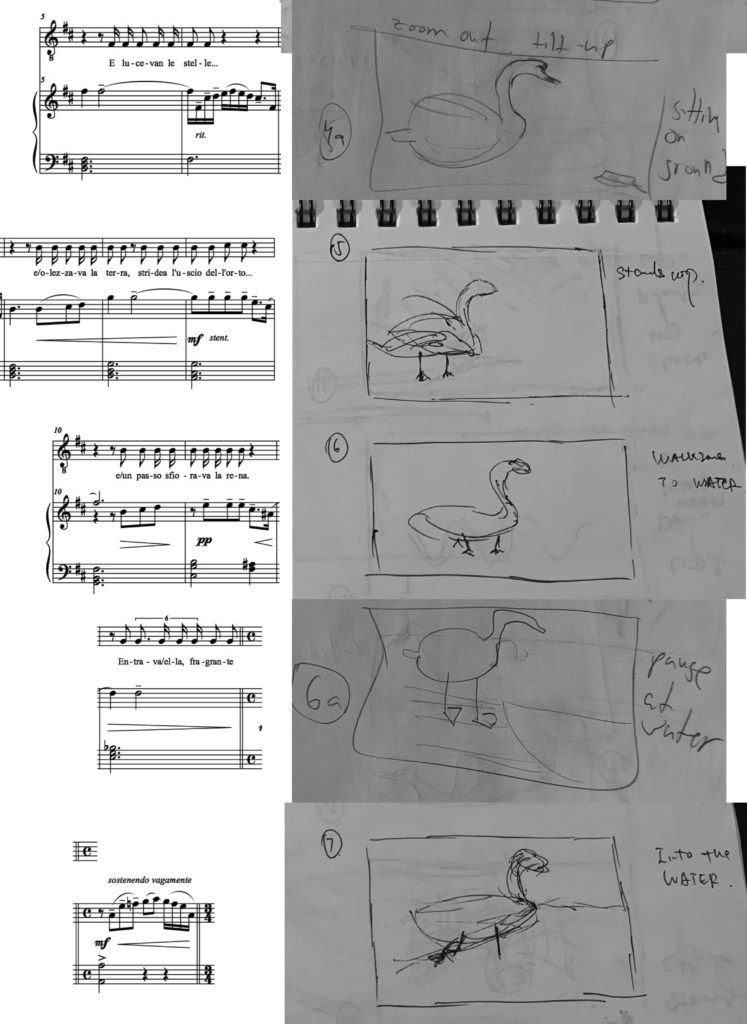 Working in After Effects
I've had experience in After Effects but have never gotten too deep into 3D mode, and using cameras. One of the most challenging aspects of the project was controlling movement, deciding whether to move the subject, the background, or the camera to create the right effect of motion, that would carry well into the next shots. Moving in 3D space and using keyframes with the camera is something that takes a while to get the hang of.
Final video
Posted in Fall '19 - CL: Animation |