About
Gil Sperling is a multimedia artist, performance maker and video designer. He has created short films and video installations, video design for the stage, and multimedia performances.
Gil is a graduate of the School of Visual Theater in Jerusalem and hold a B.A. in Psychology and Philosophy. He spent a year as a fellow at the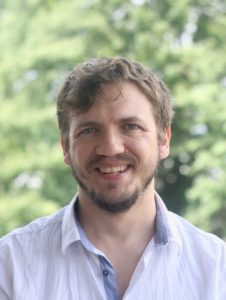 Cologne Academy of Art (KHM).
Gil's work as multimedia performance creator includes "A Yiddishe Wagner" at the 14th Street Y, 2017, "Shulamis or the Well and the Pussycat" at the Target Margin Yiddish Lab, New York, 2012, "Sotto Voce", a multimedia musical-theater project presented in Berlin in 2011, and "Ruhe Sanfte", a musical-visual performance performed at the Israeli Opera, 2005.
Noted video design work includes "City of Glass" at the New Ohio Theater (2016), "Trade Practices" at HERE Arts Center (2014), "Uriel Acosta" at The Chocolate Factory (2014) and "Don Giovanni" at the Cologne Opera (2010).
Video installation work has been presented at the SVA gallery in New York, Hellerau arts center in Dresden (Germany), Kampo museum in Kyoto (Japan), and Ein-Harod Museum in Israel.
Gil is a nominee for an NY Innovative Theater Award (2016) for video design in "City of Glass", a Planet Connections award winner (2012) for outstanding use of Projections and multimedia in "Trafficked", and winner of the Operare 11 prize for new musical theater productions (2011) for the production of "Sotto Voce".
Click here for Portfolio
Click here for full Resume