Can You Do That Again For Me ?
Video Installation, 2 channels
Part of "Run Rabbit Run," an exhibition of paintings, installations and photographs by alumni from the SVA Summer Residency program, Curated by Keren Moscovitch.
SVA Westside Gallery, New York City, 2013.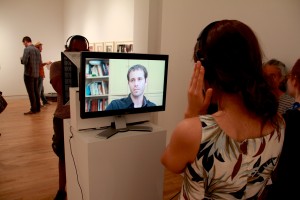 Can You Do That For Me? – an improvised audition situation—one in which the roles are interchangeable; using texts from plays dealing with power structures and gender relations, as well as improvised dialog between the performers.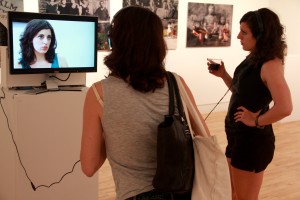 The situation of the audition translates into a power dynamic in which one person´s aspirations and fantasies are in the hands of another, creating an opportunity for abuse of power.