Uriel Acosta: I want that man!
The Chocolate Factory, Long Island City, March 2014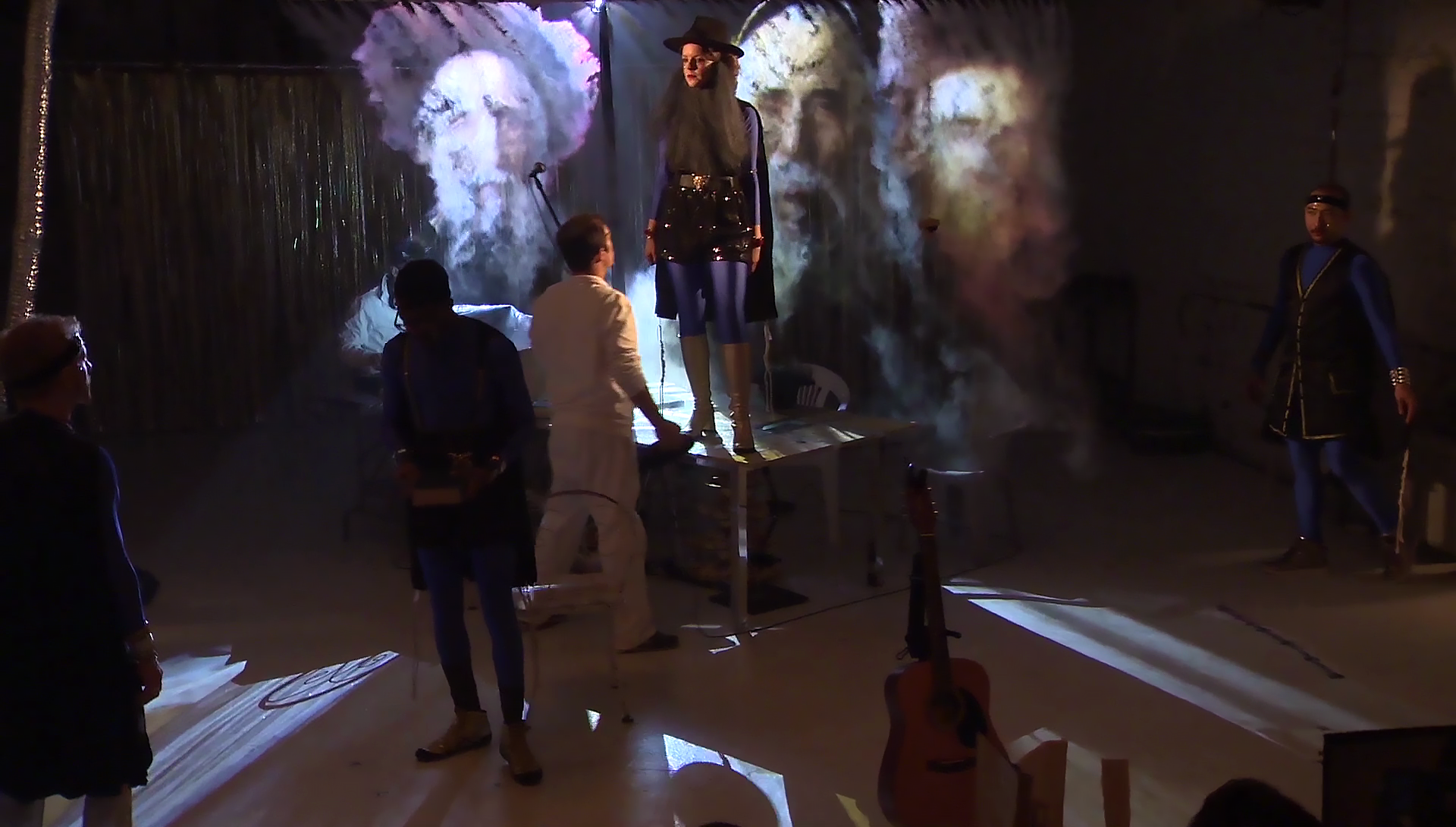 Produced by Target Margin Theater
Directed by David Herskovits. Performed by Don Castro, James Tigger! Ferguson, Mary Rasmussen and J.H. Smith III. Lighting Designer: Lenore Doxsee. Scenic & Costume Designer: Kaye Voyce. Video Designer: Gil Sperling. Props & Associate Scenic Designer: Aaron Ethan Green. Toy Theater: Kathleen Kennedy Tobin. Songs: Rebecca Hart. Sound Demon: Jesse Freedman. Sound Designer: David Herskovits. Dramaturg: Debra Caplan. Assistant Director & Associate Dramaturg: Nick Trotta. Assistant Lighting Designer: Sarah Lurie. Production Manager: Ann Marie Dorr. Production Stage Manager: Olivia O'Brien. Assistant Stage Manager: Nic Adams.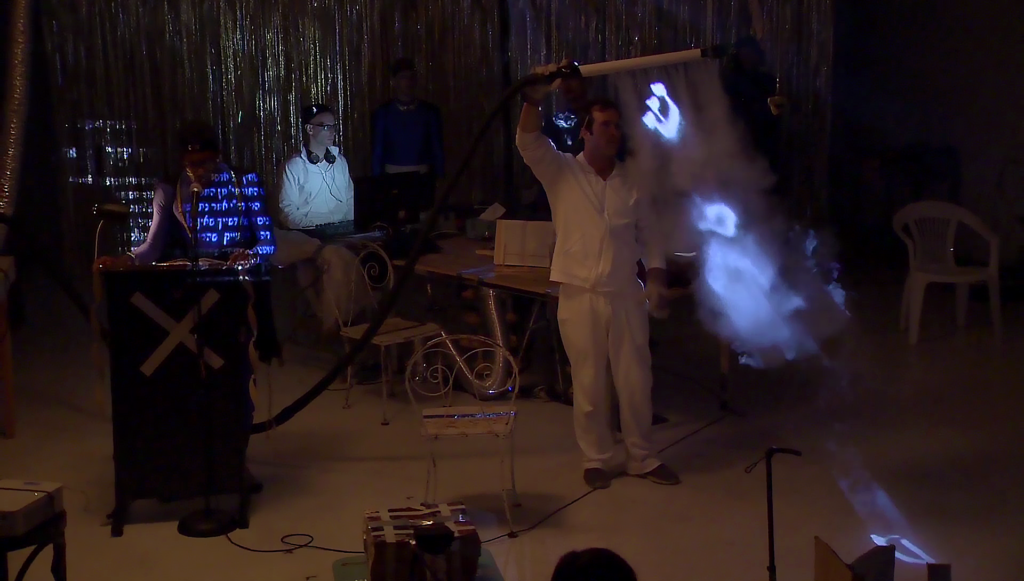 A new adaptation of one of the central plays of Yiddish history. Apostate, believer, lover, teacher – Uriel Acosta is all of them. And he is too much for the Jews of Amsterdam in the 17th century. When they excommunicate him a struggle ensues in the soul of every thinking, feeling being. Uriel challenges us all.