Utopia 100
A collaboative project of the third academy for experimental musical theater at Hellerau europäisches Zentrum der Künste, Dresden
September 2011
Works:
Peep show – video installation
Featuring Emily Yabe, Wolfgang Kurtz, Ulrike Gärtner
The great hall, centerpiece of the historical Festspielhaus Hellerau, is sealed to the audience but viewable from the outside through a set of video peepholes set inside its front and back doors. The 5-channel video installation presents fantasized constellations which suspend the laws of time and space within the hall.
Musikalisierte Wege nach Hellerau – video installation
Text and Composition by Margarete Huber
Featuring Friedrich Hausen, Katherin Spencer and Frauke Spangenberg
A triple projection follows three travelers on converging pathways. As they recite memoirs of visitors to Hellerau in the 1910's they create a three-part vocal piece.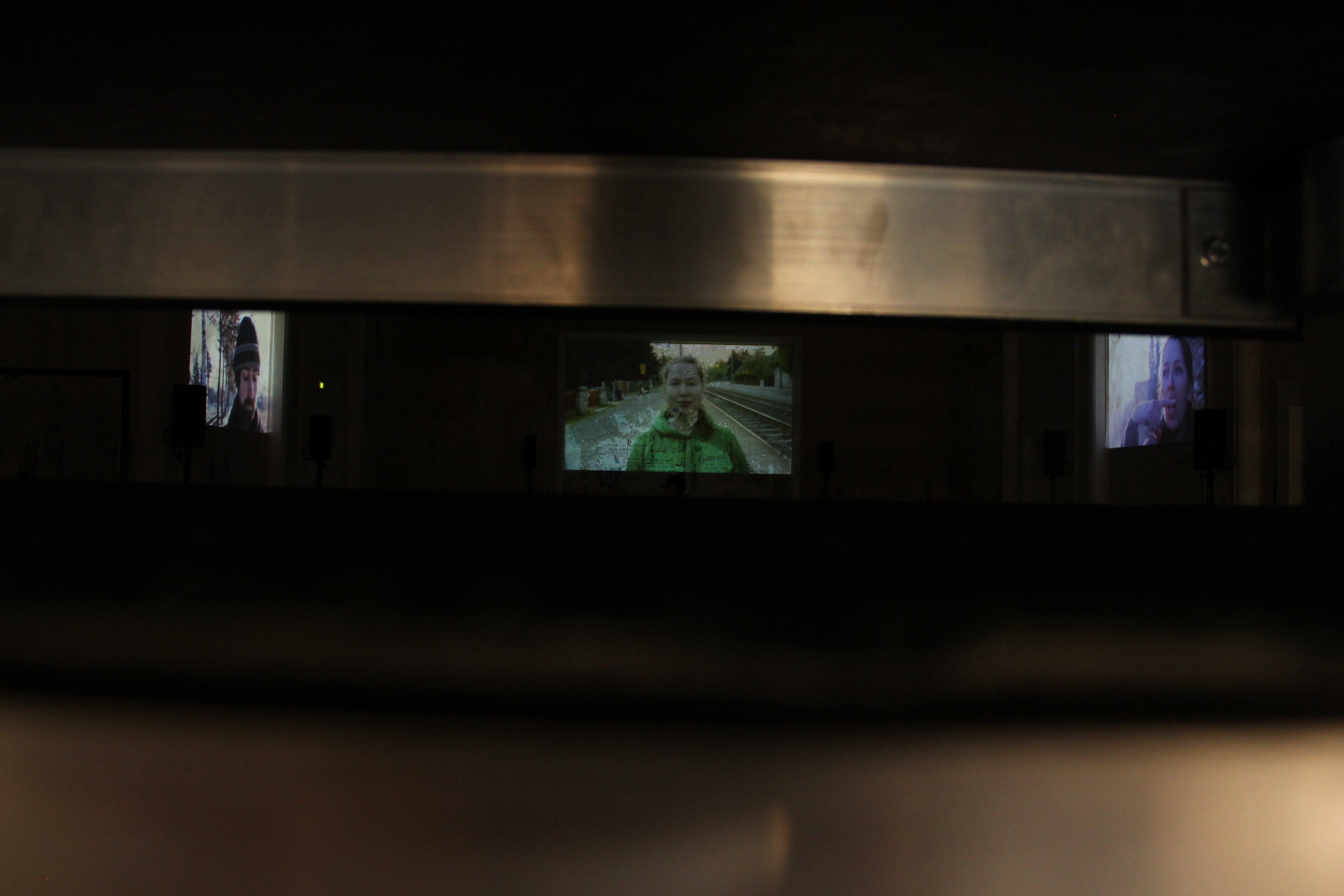 Modell – video installation
Featuring Frauke Spangenberg, Emily Yabe and Katherin Spencer
A miniature model of the festival hall serves as projection surface, creating a shift in the spatial relation between the viewer and the theatrical room.